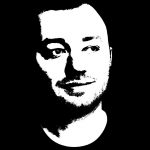 Hello there!
I'm Baptiste Billet, and I'm very glad to see you here!
Freshly out of Supinfogame Rubika, a digital and creative school in Valenciennes, France, I love creating games of all types—be it video games, roleplay games, board games and mind games!

I just finished an internship at Ys Interactive in La Serre Numérique and I'm looking for a position as Junior Programmer.

On this website, you can discover my main projects in the portfolio, and have a look at my resume.
You will also find various ways of contacting me on the header and on the footer of all pages. Have a nice visit and feel free to drop me a line!